Noida is not only known as an upstyle lifestyle region in the NCR but! a million corporate buildings also fill up this industrial oasis region.You look in any direction and you will see startups taking birth, or a business strategy getting cooked. So we decided to add a little color and lot of life; to give a heavenly coworking space in Noida — Spring House Noida.
And I'm kidding you not, about the features of this dream-like shared office space. With a capacity of 150 seats, the sprawling Spring House Noida gives you the option to work from sunny-quaint spots as well. Yes, you read that right!
It is the product of the collaboration of 2 brands: Design Factory India & Spring House Coworking; with a common vision to empower, enable, encourage and inspire minds and talent by providing them an ecosystem to grow and accelerate to realize their goals and dreams.
Well, if you are already intrigued by the steal deals of it, those are just a few advantages of this coworking space in Noida. Here are 5 reasons why Spring House Noida is the best coworking space in Noida:


1. A COWORKING SPACE RIGHT OUTTA YOUR FAVOURITE BOOK OR MOVIE
Hold your thoughts. No this isn't the staircase of Hogwarts even though it looks like one.
This is the hottest new Coworking space In Noida. Yes, you read that write.
A workplace; that bursts the myth that an ideal workspace sits in old-school commercial spaces only. Gorge on artist-y interiors and creativity loaded work-ambience.
Imagine a Skoda sitting on a wall or a hammock inside your office to work on. No we aren't talking about an imaginary space but this is exactly what Spring House Noida in Sector 8 looks like.
So show it off and feel good about yourself and your work.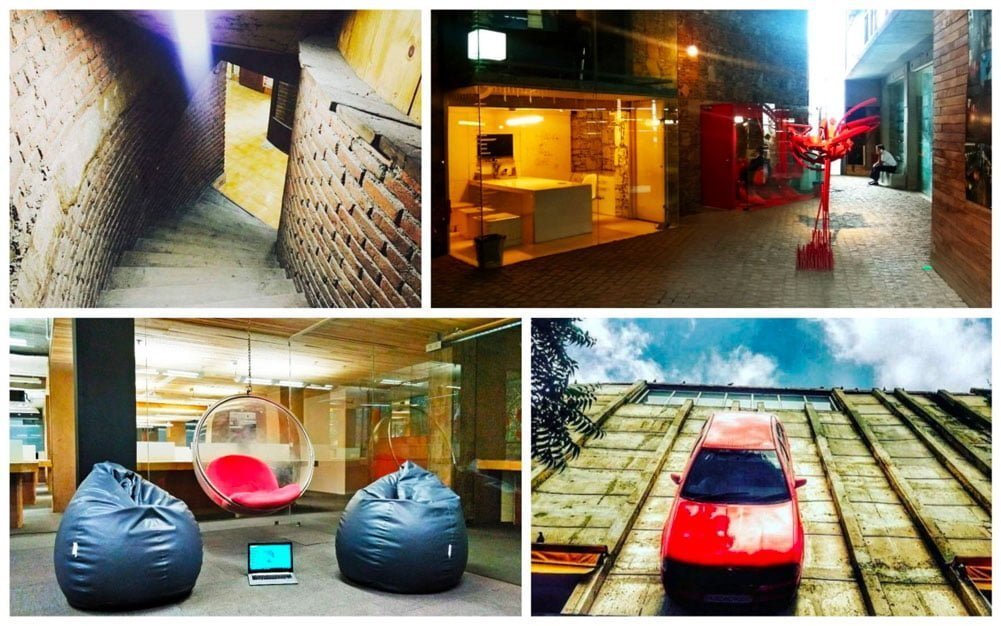 Life at Spring House Noida


2. MENTORSHIP OF AWARDED AND EXPERIENCED MAVERICKS
Spring House Noida, is not just a mere coworking space where you come to sit and work. It has the anchor of one of the most celebrated design conglomerates, led by Ar. Saurabh Gupta, Principal Designer (Managing Director), of several architecture institutes and companies including: Archohm design studio, The Design Village, Design Factory India.
With a flamboyantly morphed Katha factory, next door to the property, done by the man himself, you know you've bestowed the guidance and expertise of the wizardly industry veteran.
Spring House Coworking community also has curated a rich web of mentors in the domains of healthcare (BLIP Initiatives) , media (Acme Media Creations) and many more.
The industry stalwarts that make up our panel of mentors have witnessed and tackled an array of real-time business challenges and their guidance can assure you to be on the top of every challenge and problem that come your way.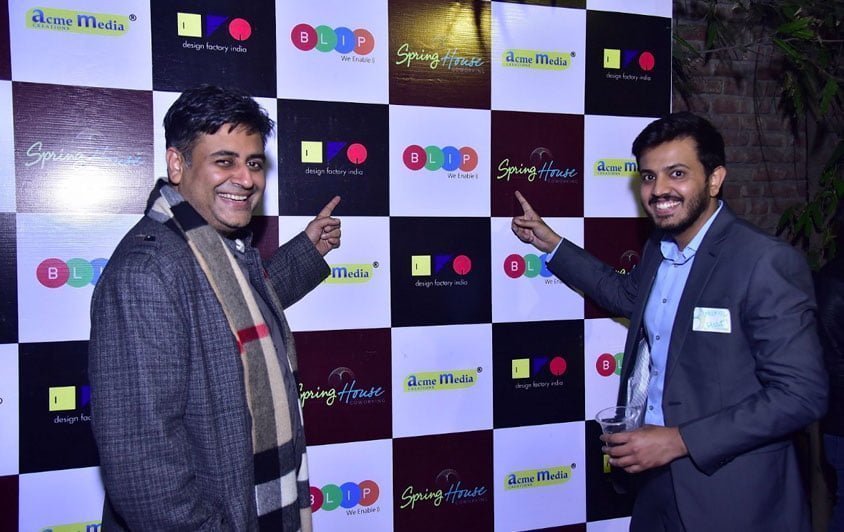 Sourabh Gupta (Founder, Design Factory India) with Mukul Pasricha (Founder, Spring House Coworking) At Spring House Noida Launch Party


3. WHO SAYS ONE CAN'T WORK OUT(DOORS) IN A COWORKING SPACE
Well, this shared office space in Noida lets you relish the best of both worlds — The winter sun and the comfort of an enclosed work area. Work hard in a no-disturbance indoor zone amidst instigating interiors.
And if you want to chill with your laptop, a diary, or just a coffee and some thoughts or ideas, you can choose from the multiple open roofs and no-wall settings.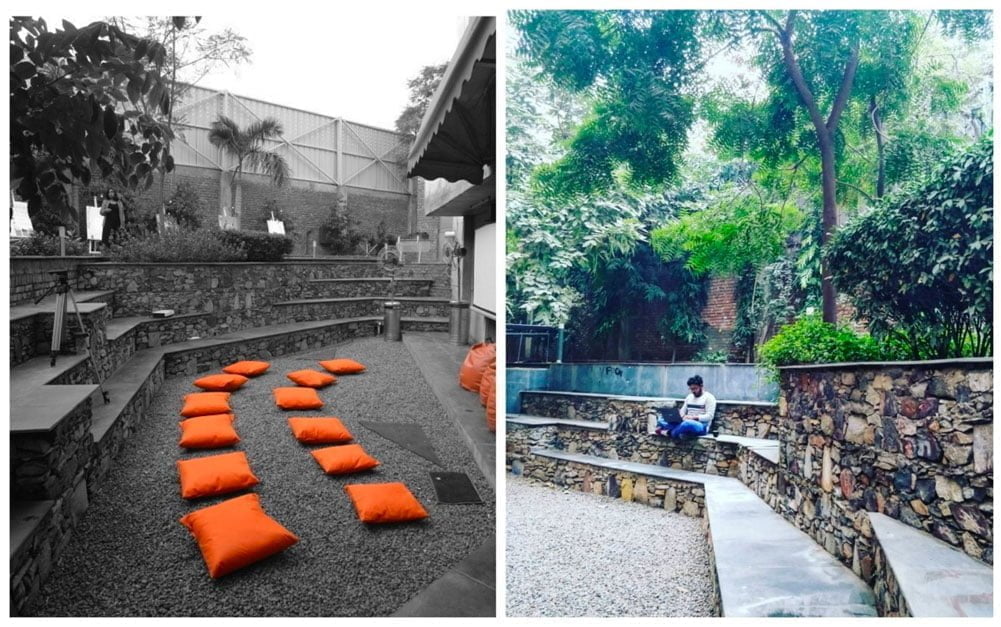 Work Outdoors at Spring House Noida
Mount yourself anywhere in this amphitheater or the sit out, that makes you recall the vibes of a hill station; and work, breathe or just read.
Trust us, open air has its own spell of efficiency on the ideation and brainstorming process.
Burst that bubble that talk-walks with your seniors or colleagues shall only be the same 'ol walk to the Tea Maggie vendor down your official building elevator or the little canteen. The break out zone(s) here, are almost like Valley-side pretty cafes, that gets your brain relaxing, yet running.
4. HIGH NETWORKING AND COLLABORATION ZONE
Ah! That's the best perfect part of the community of a coworking space in Noida or anywhere; A pool of individuals from a plethora of industries, market competencies, experiences, stories and walks of life.
Connect, collaborate or get talking about inspiration and tales of master entrepreneurs, the stories of whom talk to your from the walls of Spring House coworking Noida.
Currently, out of this shared office space in Noida, ie Spring House, startups from diverse fields interact and grow, some of them being Target Admission, cgcolors, omniscient ventures, rci skills, webstraxt etc..
For eg, two of our Noida Springsters, hailing from distinct domains are : 'Now' A hyperlocal delivery startup and vNative , an affiliate marketing software; they co-exist as a part of our comprehensive community.
Apart from the 150+ millenials to network with within the Spring House coworking space in Noida, one also becomes a part of the Spring House community across our 9 locations, spread over Gurgaon, Noida and parts of Delhi. You get connected to an ever-expanding pool of professionals and connects from a myriad of background, talents and walks of life.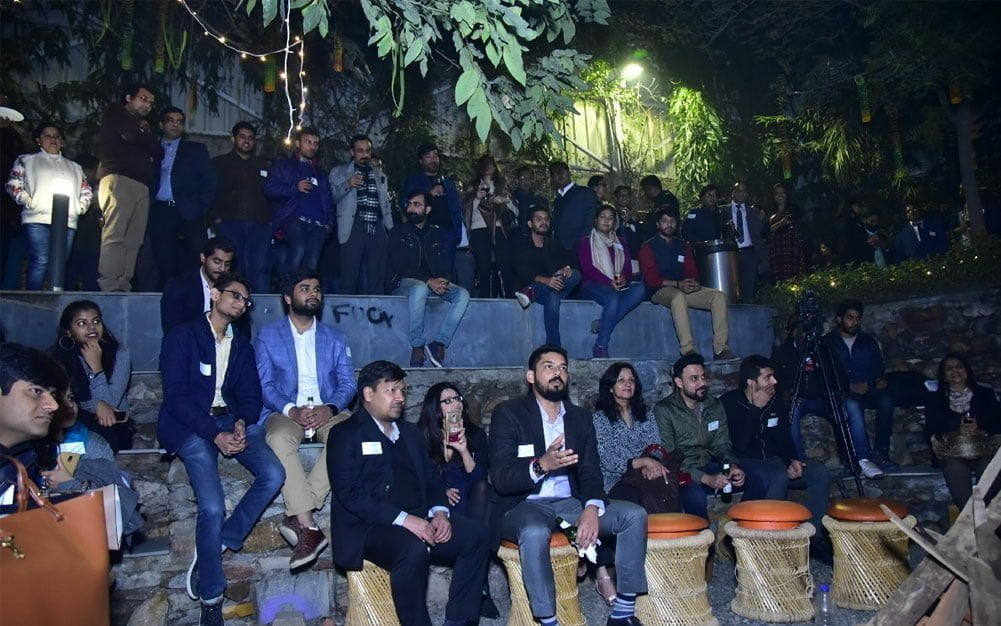 Networking Events and Parties at Spring House Noida


5. EASY TO LOCATE AND HOST MEETINGS
Have you found yourself vain-ing time and your mind is fixing up a suitable meeting space for your clients, vendors or any associate?! And have you spend further time navigating them through the streets?!
Invest that precious time and energy elsewhere, as this beautiful coworking space in Noida provides you with accessible meeting spaces, not far from popular landmarks, and public transport like the Noida Sector 15 metro station.
Meeting Room at Spring House Noida
So whether it's the corporate board room that you want, or a nature-loving conversation ambience, this is the place to be!
If you don't believe us yet, check this coolest shared office space in Noida, yourself! And to do so, ping up us at 9899936669 or on [email protected]