As a budding freelancer or a business owner you generally tend to work from a small office or home in case of a freelancer. But, how would it be if you found both under one roof? That is when Coworking spaces in Delhi NCR come into the picture.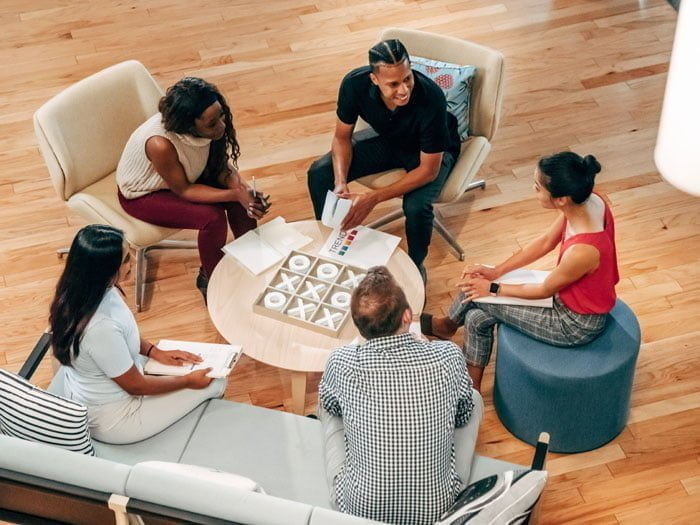 Imagine waking up early for work, getting ready and leaving for office to impress your boss for good work ethics just to find a traffic jam to put a spanner to your plan.
But how would it be if you had an office that gave you the option of flexible timing so you can make arrangements accordingly?
Coworking spaces provide you with that facility. With flexible plans & limited time boundaries, coworking spaces allow you that extra time that normal office spaces can't.
There are a host of reasons why you should choose shared coworking spaces for your business:
Some major reasons include-
No hassle of office essentials like furniture, chairs, tables, stationery Etc.
All mail handling and printer facilities are handled by coworking spaces so you don't have to worry about your imp docs not getting scanned.
Efficient 24*7 internet connection and free tea and coffee available round the clock your stress levels will be eliminated.
Pocket friendly and budget cabins and seats available so pay according to your requirements.
With break-out zones and gaming zones available, take a break from your routine from time to time and chill yourself out.
Spacious and loaded with tech features you also get a meeting room to attend to your clients and also hold team meetings and grow your business opportunities.
With events and parties being held regularly you also get a chance to grab a drink or two after work to relax yourself and enjoy.
You mainly get a chance to talk to other people from different fields and expand your contacts list and potential leads list as well.
All in all, there is no reason for you to not pick your phone and give a call to the nearest shared office space in Delhi NCR and book your seat now. You can also get affordable rates in coworking spaces in Gurgaon as well so no worries.