The layoff nightmare in the tech industry does not seem to be ending any time soon. As the world economy inches toward recession, Twitter and Byju's made headlines for massive layoffs in the name of cost-cutting. And the latest player to join the league is Meta, marking its first major layoff in its 18-year history.
11,000, 3,500, and 2,500. These are the number of employees laid off by Meta, Twitter, and Byju's, respectively, in just a week.
For any company, there is no easy way of telling employees, 'You're fired!' But the recent episode with these tech giants has left people wondering if such situations can indeed be handled with more empathy.
Twitter Lays-off Over 90% of Employees in India
The layoffs at Twitter began with Elon Musk taking over the 396 million-member platform. After he laid off top Twitter executives, around half of the company's global workforce was told that their jobs were at risk. The new CEO defended the layoffs as "unfortunately necessary to ensure the company's success moving forward" and "an effort to place Twitter on a healthy path."
After laying off around 3,500 employees globally, the social media giant fired 90% of its India staff over the weekend. About 70% of the job cuts were in the Products and Engineering teams working on a global mandate.
A memo from Musk informed employees they'll receive notifications via email. But several employees pointed out they couldn't access their work accounts even before receiving the email.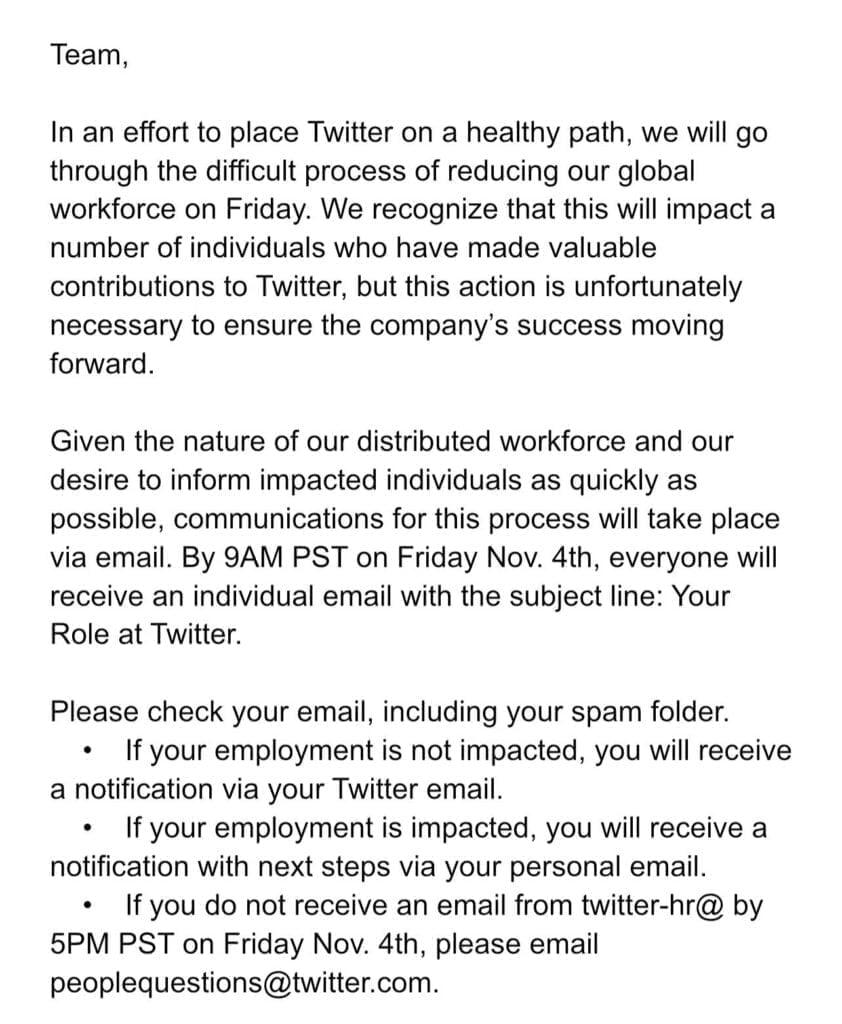 Edtech Unicorn Byju's Lays-off 5% of Its Workforce
Edtech platform Byju's sacked 5% of its total workforce of 50,000, citing 'job redundancy and duplication in roles'. In an email to employees, founder and CEO Byju Raveendran sought forgiveness from sacked employees. Defending the layoffs, he said, "Our business has substantial economies of scale and unit economics, which we believe we can leverage to achieve this mandate. However, our rapid organic and inorganic growth has created some inefficiencies, redundancies, and duplication within our organization that we need to rationalize to realize this."
But after a meeting with Kerala CM Pinarayi Vijayan, the Edtech giant revoked 140 layoffs at one of its Kerala offices.
Amid the layoff madness, Byju's faced severe backlash over roping in Lionel Messi as the brand ambassador. The move unleashed the fury of netizens, with many questioning how the company could afford to sign the world's highest-paid footballer while laying off its workforce.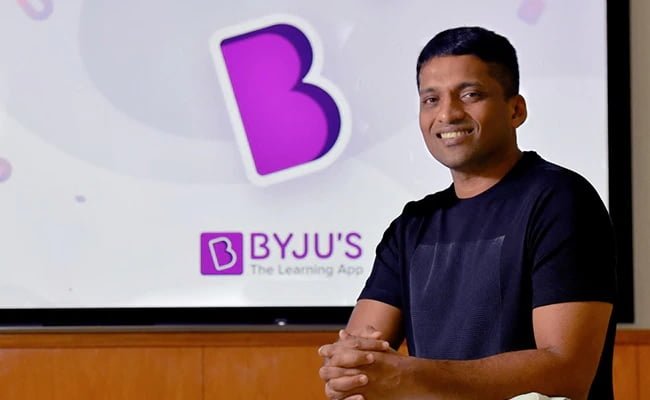 Meta Follows Suit
With Meta being the latest entrant in the layoff spree, this winter seems to turn harsher for the tech industry. The parent company of WhatsApp, Instagram, and Facebook fired 11,000 employees, making up 13% of its workforce. The layoffs were mostly made across areas like business teams and recruiting. The least-impacted divisions included engineers working on Metaverse-related projects.
The once high-flying company is struggling financially as it tries to move into a new business with the Metaverse. The company recorded a 50% slide in its quarterly profits, with its stock dropping around 70% this year.
In a mail to employees, Zuckerberg attributed the layoffs to being too optimistic during the pandemic, when a surge in e-commerce led to a spike in revenue. The company will pay its employees 16 weeks of base pay with two additional weeks for every year of service.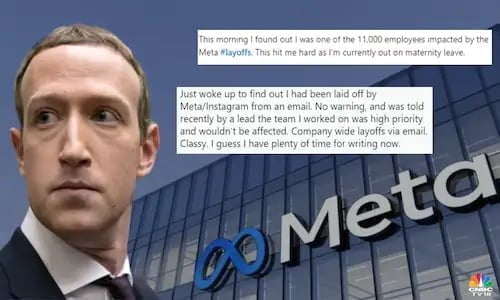 Are Leaders to Blame?
For employees, nothing can soothe the bitter sting of being fired, no matter the justification. The employer's responsibility, at the least, is to treat employees with dignity. Unlike Zuckerberg and Byju Raveendran, Musk has not apologized to laid-off workers.
If there's one takeaway from the Twitter, Meta, and Byju's bloodbath, it's that leadership decisions drive everything, regardless of the size of the company.
But could these companies have taken a different route to cut costs? Could they have traded real estate with human resources? While we can only opine, the fact is that businesses are suffering in the aftermath of the pandemic and in the midst of an ongoing recession. Not all have gone the downsizing route to stay afloat.
Several companies, during and after the pandemic, have turned to coworking spaces to eliminate the cost and hassle of running a standalone office. With managed offices, they are able to easily focus on scaling business.  
Downsizing not only impacts employees who are fired but also affects the morale of the ones who are retained.
Other Companies on a Layoff Spree
The layoff frenzy is not just limited to Twitter, Meta, and Byju's. Several major companies are sacking employees left and right in a bid to 'cut costs'. Unacademy laid off 350 employees, nearly 10% of its workforce, as funding slowed down. Udaan fired around 350 employees to cut costs and tackle redundancies.
Other giants like Amazon, Netflix, Microsoft, Spotify, Stripe, Intel, Opendoor, and Lyft also laid off thousands of employees in the last few weeks.
The Dark Side of Leading Organizations
Firing a big chunk of the workforce by citing cost-cutting is seen as impersonal and lacking in compassion by affected employees. As the world stares at a recession, tech startups, in particular, seem to have taken a hit. We can only hope that this turmoil ends as summarily as it began. But it's unclear if 2023 will be kinder or if companies will continue to make tough staffing decisions.
Cost-cutting isn't synonymous to employee layoffs. Several big and small companies are cutting costs by downsizing their offices and moving their teams to coworking spaces. If you're looking for a dynamic and affordable coworking space in Delhi NCR or Lucknow, Spring House is your trusted partner. Book a space today and enjoy world-class amenities, aesthetic spaces, and a collaborative environment.