Over the past decades, there's been a significant transformation of office spaces. More companies are switching to collaborative working environments from traditional offices. Collaborative working spaces are best suited for the business to work, collab, and grow over a flexible setting.
Collaborative work culture is the future providing exclusive facilities to freelancers and businesses. Let's check out the top facilities and infrastructures offered by flex workplaces and how it impacts the growth of a business.
Dedicated Desk
Having your personal space is important at work. It helps you think outside of the box. The coworking spaces provide dedicated desks for the employees.
Switching to a dedicated desk enhances productivity and helps to keep you out of distraction. It also improves your creativity and efficiency at work.
You can customize your desk as per your needs and get access to all the different amenities that come with a shared office space.
The dedicated desk helps to build a flexible yet diversion-free environment, which ultimately strengthens teamwork and promotes collaborations.
Meeting rooms
The flexible office spaces have exclusive meeting rooms equipped with a variety of facilities to execute professional meetings with ease. It also helps businesses to discuss their future goals.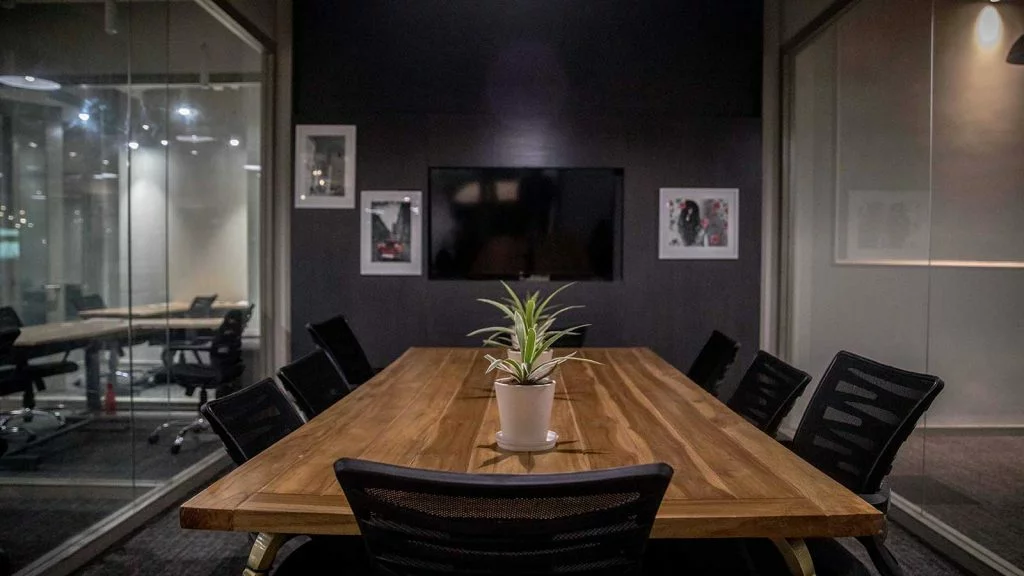 Meeting rooms are known for their modern designs and technology-based environment. The rooms are used for multiple purposes, such as:
Remote meetings
Team meetups
Holding Client Meetings
To discuss the future goals of a company
Some key advantages of meeting rooms:
Motivate employees
Impress clients
Build teamwork
Enhance creativity:
Focused Environment
Increase productivity
The meeting rooms are spacious and provide good connectivity in shared office spaces in Gurgaon. Using meeting rooms uplifts the professionalism of a company.
Private Offices/Cabins
Every employee dream of a committed space especially designed and dedicated to them. Private offices come with a fully furnished table and cabinets. It provides a secure workplace and helps you to work without hindrance.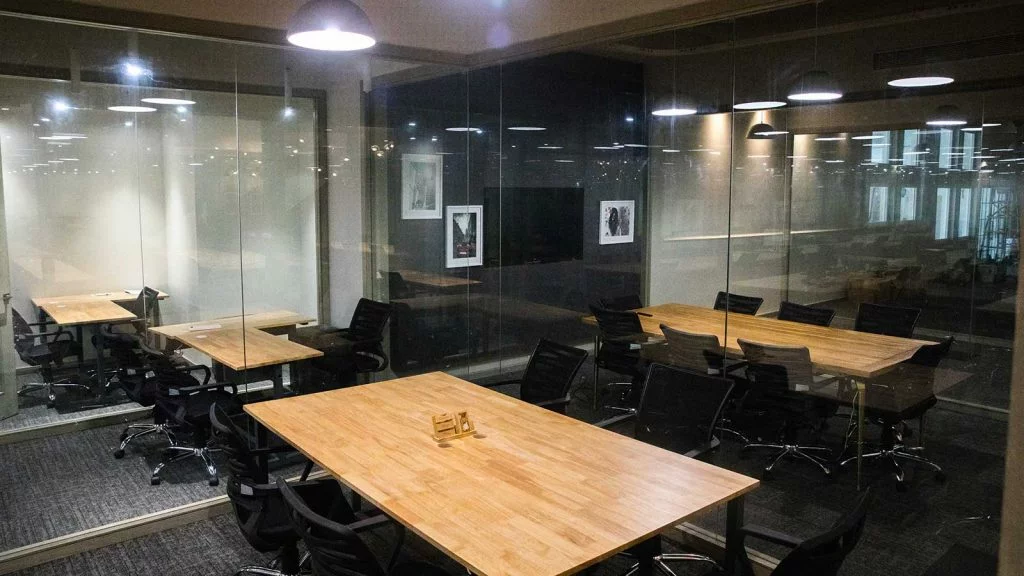 A private office mainly has a quiet and secluded environment. It builds better concentration among the employees and escalates the overall growth of a team.
Private offices or cabins are made of soundproof glass which ensures a noise-free space and secures your private or sensitive information.
For small teams and startups, these private offices are heaven. It helps businesses to work, customize, and control the function of the space.
Event Space
Managing and organizing an event is not an easy task. The co-work offices provide an ideal space and environment to conduct events. An event space brings many benefits to the co-work spaces driven by technical and emotional features.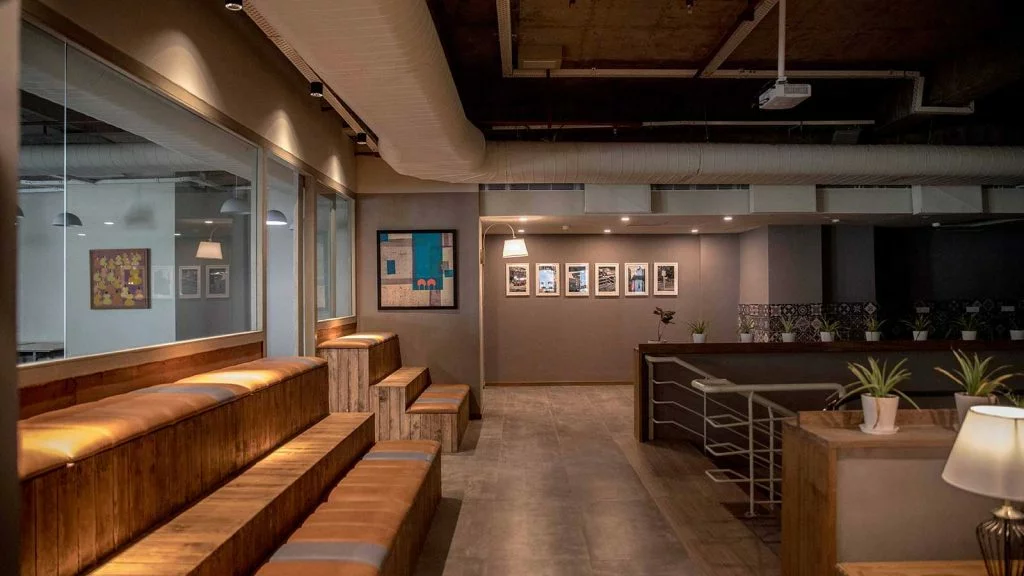 Shared office space consists of modern equipment like lights, projectors, air conditioning, etc. Latest equipment along with food and drink services make flexible office spaces one of the best spaces to organize events. Lists of popular events you can host in a coworking office.
Launch parties
Business seminars
Blood donation camp
Social events
Pitching events
Casual parties
Workshops
Promotional events
Employee games and activities
Other events
From time to time, events like seminars, business conferences, social events, and parties keep employees' mental health in check. It provides a relaxing ambiance and motivates employees to work harder.
Virtual Office
One of the prime features of co-office spaces is the virtual office. The concept of providing a physical address to the businesses has been helpful to entrepreneurs and small businesses. It also facilitates office-related services like mail handling, meeting rooms, phone numbers, etc.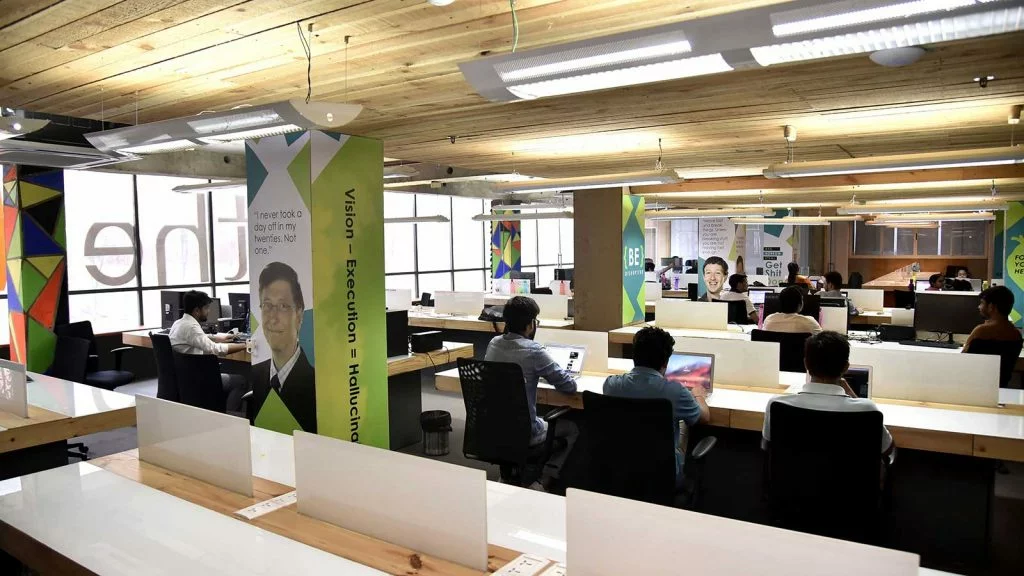 The concept of virtual office is very popular among startups and SMEs in co-workspace in Gurgaon. Adapting virtual office unlocks the following perks for your business:
save commute time
Access to worldwide talents
Enable flexibility
Less expensive
Virtual offices are most useful for companies that don't have a fixed location. It helps remote businesses to maximize their output by providing them with valuable resources and facilities.
Overall,
A flex office provides many exclusive facilities and dedicated spaces. It helps to develop a collaborating ecosystem and boosts your business. Selecting the best office space in Gurgaon can give you access to limitless possibilities which grow and scale your business in a positive direction.