Do you want to 2x your company's revenue in 2018?
Of course, you do! Everyone wants to. The trick revolves around optimizing your turnaround time for projects.
More employees meeting more project deadlines is a key factor for revenue growth and how do you do that?
Managing multiple ventures and eventually, more employees, becomes easier at a coworking space, says Rao, an entrepreneur who just founded his second start-up after moving into Spring House Coworking, Gurgaon.
We've all been hearing this term for a few years now but more specifically in 2017.
Wondering what's a Coworking Space?
Coworking spaces are shared office spaces which give entrepreneurs, corporates and freelancers a chance to work in a fully equipped office without worrying about the costs of setting up an actual office.
It is a viable alternative to conventional, serviced or home offices for independently working individuals, small business owners and even big corporates.
Essentially, it's people working in the same workspace together that are not part of the same company. It is a movement away from traditional office spaces to a more open and collaborative work environment.
It has become a global movement towards creating innovative, cost-effective and community-based workplace environments for independent or remote workers and it is growing bigger and bigger every day.
But how can Coworking Space 2x your revenue?
The mantra for a revenue-friendly 2018 is 'Save money to make money.' In fact, it has always been so.
That is exactly what a coworking space allows you to do.
However, this year will see more coworking spaces opening in tier 1 and 2 cities which is good news for businesses. Moving in to a coworking space expose entrepreneurs to business terms like 'optimisation of resources', which simply means making the most out of what you have.
Observe the steady rate which coworking spaces have grown over the last 7 years.
The fact that coworking spaces have opened up so steadily is proof enough that they are doing well for themselves and more importantly, the business or freelancers that have moved into them.
Alright then, the genie is out of the bottle. Coworking is the answer to a successful business.
An interesting study featured on Office Vibe says a coworking office environment made 64% of entrepreneurs more productive, 68% of entrepreneurs more focused and 90% of entrepreneurs more confident.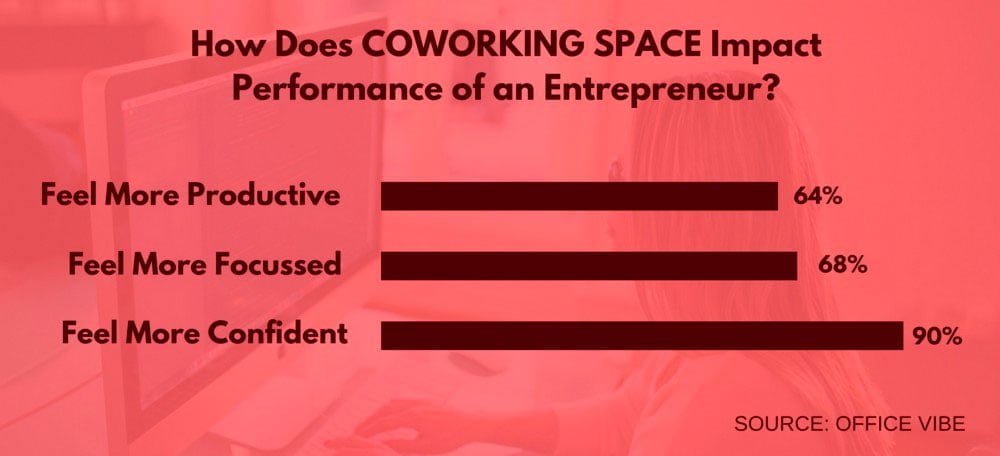 More Productivity, More Focus, More Confidence
1. SAVE TIME & COST IN SETTING UP YOUR OFFICE
Renting an office space means the investment of time, money, and resources.
Not only that, there are subjective worries that often disrupt an entrepreneur's peace of mind due to being a tenant.
Coworking Space helps you in alleviating these problems for you and allows you to focus solely on your work.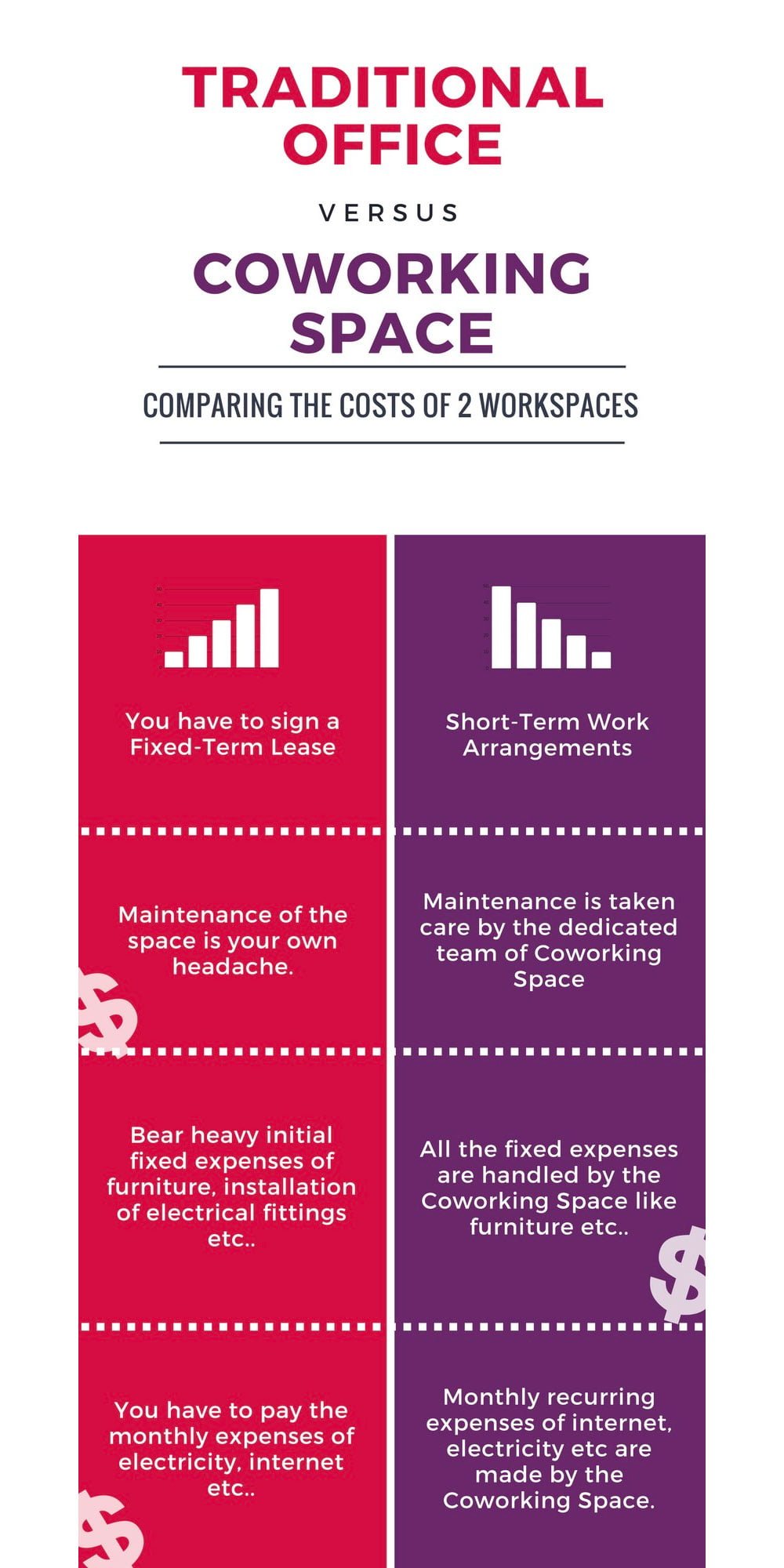 Traditional Space Vs Coworking Space
A coworking space takes care of all of that and allows you to rent the space on much shorter, more flexible terms rather than having to pay a large sum of money upfront
2. Coworking spaces are hotspots for networking
Working from an owned/rented office places a barrier between your team and people who could potentially help your business. Coworking puts your talented employees near people who might have vastly different skill sets or solutions to problems, allowing you to "pick their brains".
Imagine not having to search for a digital marketer or legal assistance for your business, because they are housed in the same office space as you. That's why coworking spaces are so effective, they connect you instantly with your desired resources.
Thus, it not only helps you in reducing your cost and time of finding the right person for your job but also helps you in connecting with the right people in the ecosystem, who can help you out with your work sooner or later.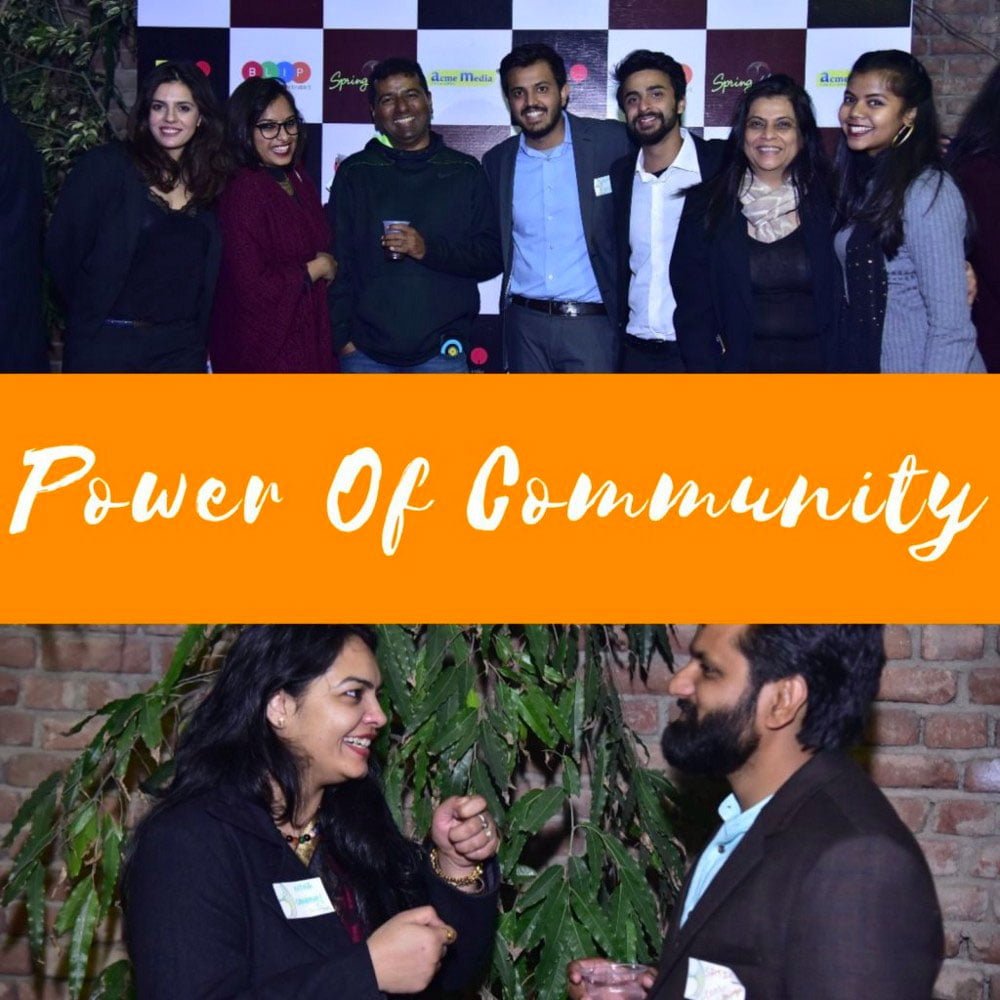 More Networking, Bigger Community at Coworking Space = Growing Business
All you need to do is keep open mind and ears, and engage regularly with your coworkers in the coworking space.
If you can find a coworking space that aligns with your field of work, it helps to make this benefit all the more stronger.
For example, Spring House Janakpuri has a collaboration with an incubator focussed on health, wellness and beauty sector, BLIP Initiatives, which guide startups on the right path to sustainable growth and acceleration based upon unit economics without heavily depending upon investors' funding.
3. Free from the problems of Work From Home
Working from home, or taking your laptop to a coffee shop, sure sounds like a dream for most entrepreneurs, however, it is not a proven method for optimum output.
As anyone who has worked from home will attest to, its main problem is the abundance of distractions it presents.
It's tough to work effectively when you're close to your TV, pets, your bed, and distractions from family members.
Keeping work separate from home allows you to keep the structure in your life, and provides a reason to get out of the house.
A coworking space is a profitable bet because it drives you to follow a set schedule each day.
Secondly, there is no lack of accountability.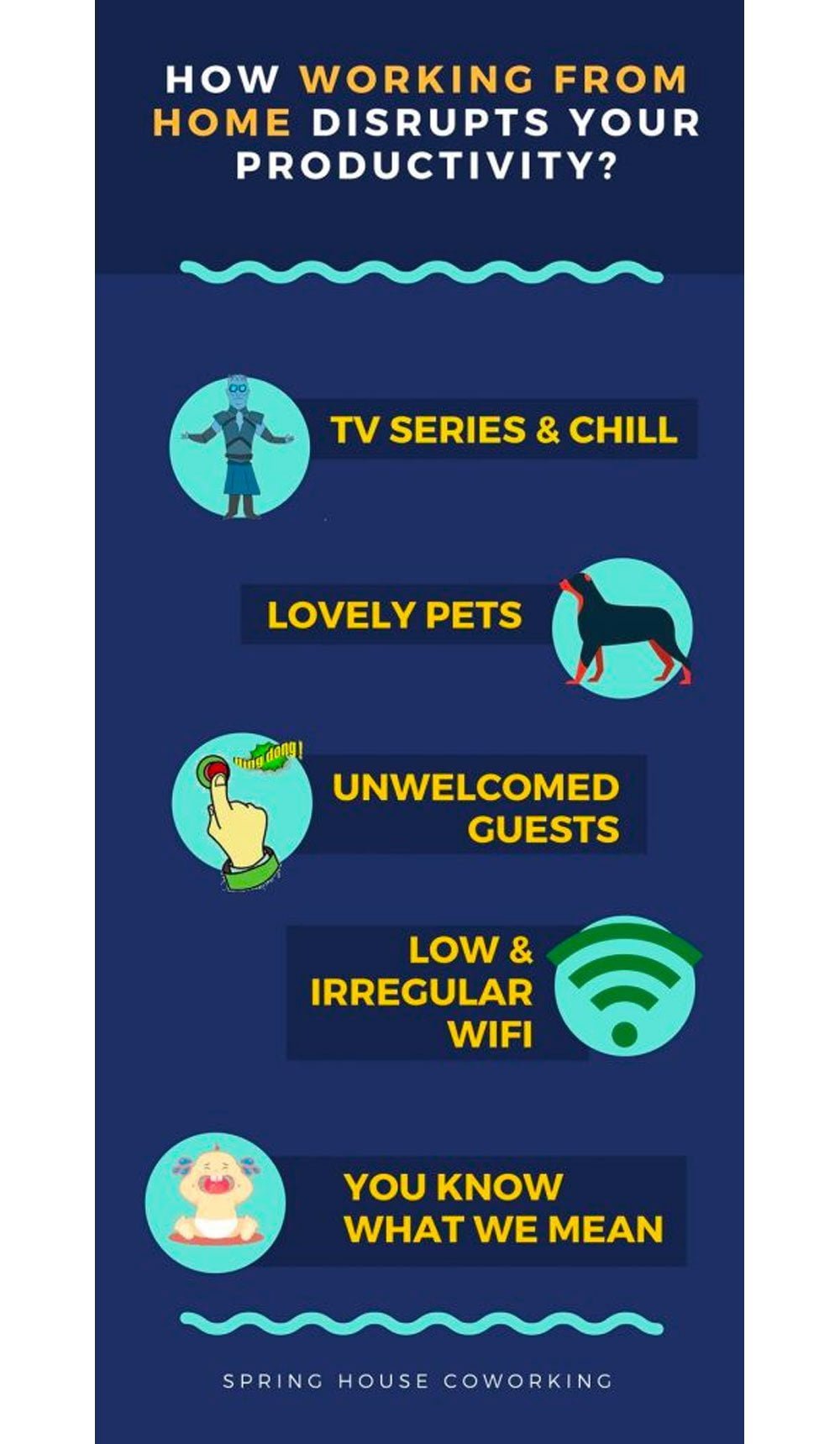 Disruptions during Work From Home
Entrepreneurs today want to function autonomously without any of the disturbances and politics, and that's exactly why even larger businesses are steadily shifting their work operations to coworking spaces.
Get social, stay focused and feel energised- think it's easier said than done?
Not really, anymore!
4. Say hello to improved business acumen and confidence.
Or in a less complicated way, make your business stronger.
Ever encountered self-doubt as a small business owner?
You're not alone.
Stepping out on your own removes the safety net we enjoy as a cog in a larger machine, where decisions go through stages of approval and validation comes often.
Surrounding yourself with fellow entrepreneurs allows you to push through moments of self-doubt and even use them as a sounding board for your ideas. Thus, you are able to take your idea and startup to heights that even you wouldn't have imagined.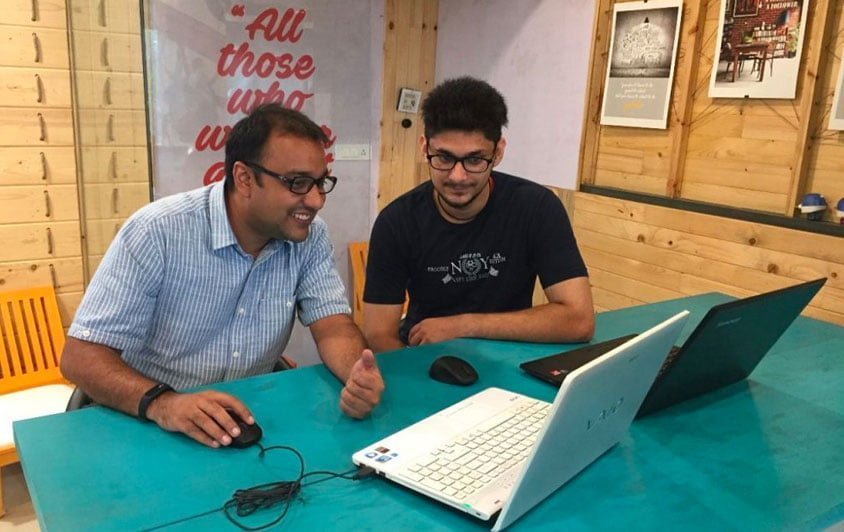 Collaboration in Spring House Coworking, Janakpuri
Working alone is isolating and can have a negative effect on your mental well being.
Interactions in a work environment are an important part of daily life, and though you'll be working on your own business, a coworking space surrounds you with like-minded people who have picked an independent lifestyle that matches yours.
Spring House Noida, is a great example of how a culturally integrated office with a touch of ultra-modern interior design, can add life to your work.
Conclusion
There is no doubt that the future of work is shifting towards distributed workforce from permanent employment and coworking spaces are making that transition much easier to adapt to.
After shifting to a coworking space, the owner of today's business can put in undivided focus, time, money and energy into measuring and increasing their revenue.
Spring House coworking spaces' mantra is — Business will be your only focus while we take care of all the other fuss.
Excited to grow your business 2x but don't know where to go next?
Just give us a call at 989993669 or ping us at "springup@springhouse.in" and we will get in touch with you to help you out with the rest.